I didn't do much writing this past week because I was busy building a climbing wall for the family. It's amazing what you can do with all that free time you're no longer spending commuting to and from work, isn't it?
But kiddo loves it, and my wife and I bought climbing shoes to enjoy it ourselves too. These are tough times, but there's no reason not to have some fun when you can.
So there's no writing prompt this week, but there's still plenty to check out if you missed the last few.
Fortunately, despite my writing laziness last week, I've still got some goodies to keep you entertained. Over at The Practical Still, Mark and I chatted quickly about a bottle of Old Forester Mark had cracked open on my recommendation.
And I've of course been busy over at the newly-redesigned VeloNews, so there's plenty of bike stuff to read about and listen to, from gravel suspension to sweet riding glasses.
Stay sane out there, folks!
---
I had recommended Old Forester 1920 to Mark because I was pleasantly surprised at how much I loved it myself. So Mark cracked it (and made a video about it), then returned to it a week or so later. Here's what he thought after letting it sit for a spell.
---
The newest episode of the VeloNews tech podcast takes us deep into the world of gravel suspension. It's easy to dismiss bikes like the one in the photo if you've got preconceived notions about what suspension does and does not do. But I talk with Zack Vestal from Niner Bikes to get a sense of why Niner chose to go the full-suspension route — and it isn't just about comfort.
---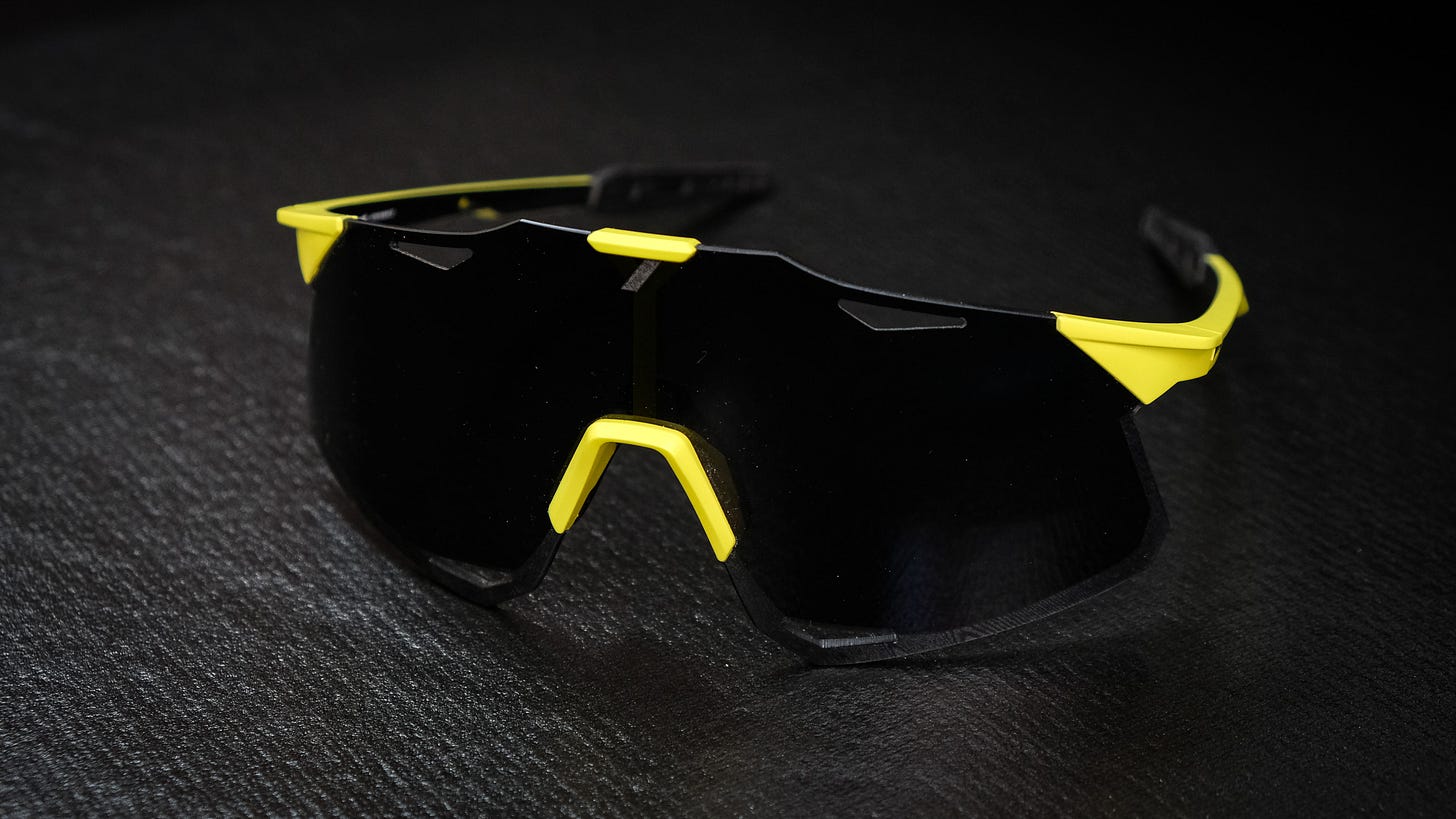 If you already know about 100%'s glasses, the Hypercrafts might not seem to fit that mold. They're spindly-light and far less look-at-me than other offerings in the lineup — and that's exactly why I like them.
---
This is the last chance to get $15 off an order of $75 or more at The Acadian! Wallets, totes, pens, and much more are all handmade on Westport Island, Maine. Use the cod SLOWGUY at checkout before April 30!
---
Thanks for reading! Please share the Slow Guy newsletter!