Hello my fellow back of the packers. It's a weird time to be alive, and we've been talking a lot about how to stay in shape while confined to the home. There's lots of good advice out there on how to get your exercise…but don't forget to exercise your brain, too.
I've got a few things for you if you're interested in flexing your brain. Learn a bit about cycling brain buckets, or peruse a nifty reading list. Got the itch to scribble down some words? Try the writing prompt!
Of course, if you need some retail therapy, I've got you covered there, too, with a special discount code on leather goods (see below!).
Above all, stay safe. And stay home.
---
Webinar: The Evolution of Helmet Technology
I was fortunate enough to be asked to present a webinar on helmet technology for the Digital Worldbike conference at the end of March. All of the presentations from the event are live at Digital-worldbike.com through the end of April, but you can watch my presentation any time you want right here on my site!
---
Five books to get you through lockdown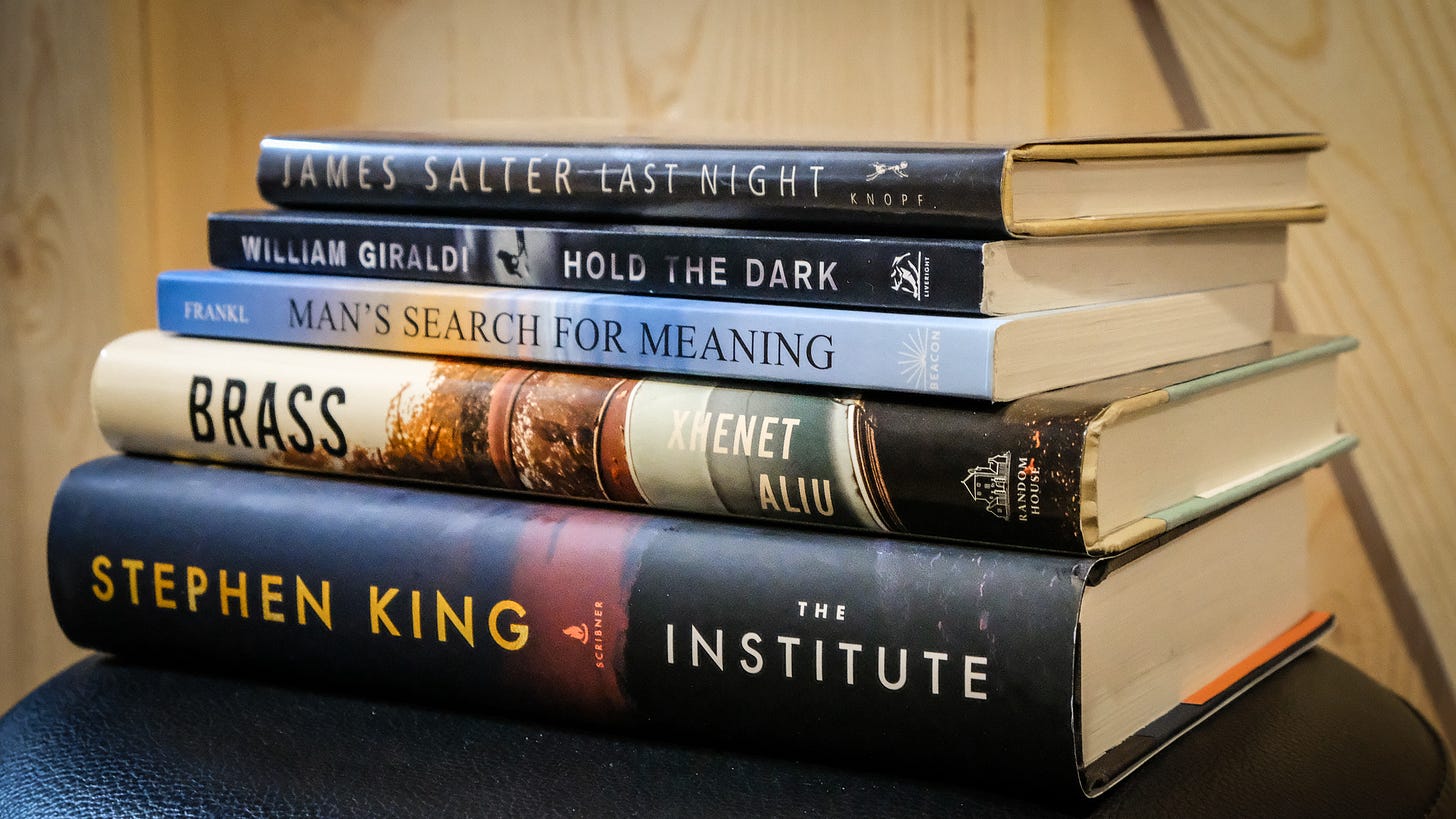 It's a great time to curl up with a book, whether you're basking in the backyard sun or still huddled by the indoor fire on these early spring days. Here are my five must-reads while you're lounging — erm, I mean, social distancing.
---
Like most writers, I have a backlog of story "starts" that never seem to go anywhere. Here's one. Since I won't be finishing this story, it's up to you!
I wrote the first few paragraphs, now you finish the story. Cap it at 500-750 words and post your finished story in the comments on my website. Let's see what we come up with!
(Warning: foul language ahead!)
---
Small business shout-out
We can all stand to support small business right now. And I firmly believe small businesses are supporting us right back.
So here's an exclusive offer from The Acadian: use the coupon code SLOWGUY to get $15 off your purchase of $75 or more at The Acadian. Coupon expires April 30.
---
Shopping? Pretty pictures? Both!
The annual Gear Issue from VeloNews is on newsstands now, and gosh darnit, I think we did a fine job this year.
Every year I get the VeloNews Gear Issue together, assembling some of the finest bits of cycling gear on the market. Along with the phenomenally talented VeloNews staff, we create a magazine chock full of well-researched cycling trend articles, builder profiles, and, well, lots of pretty pictures of bike stuff. I'd be honored if you ordered a copy.